YYZ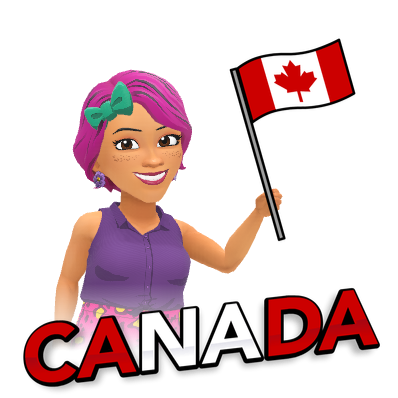 On this day, 7 years ago, I moved to Canada. My trumpet and I left all our friends and family behind and set out on an adventure. I had been working in the music industry, in seemingly my dream job, but I had become increasingly more unhappy. I felt defined by my job, and was wondering where the hell I was going to be able to go from there? I can't have hit my peak at 24!
Fast forward 7 years, and I've grown up a bit. I'm married, and I have a house. I still play the trumpet, but have an upgraded model. I'm still involved in the arts, being a member of the board of directors of two musical groups, but I don't work in the music industry, I'm a proud Salesforce Administrator!
I know there are a lot of accidental admins out there, with all sorts of education and employment backgrounds, so I thought I would share mine.
I studied Music Business and Public Relations, and worked at a music magazine and then a boutique music booking agency. I also had my own music management/PR business too, called Zaz Music. I loved what I did, but became increasingly unhappy. At times I felt like so called friends only took an interest, as I could get them free tickets to cool shows. I also found myself burning out, as I was having to work multiple part time jobs, as full time work was hard to come by - I was also working in childcare, and starting work at 7:30am isn't really conducive to getting home from a show at 3am. I started to fall out of love with the industry I loved, decided I needed a change, and booked a one way ticket to Toronto.

During my time in the music industry, I spent a lot of quality time with Microsoft Word as I formatted press releases and bios on a weekly basis, so when I landed in Toronto, I was able to get a job in administration relatively easily. My first ever full time job, actually. A weird concept after being a free spirit and working multiple part time jobs for years. That job also required I handle some IT components, and I'd always been pretty tech savvy, so took to it pretty easily. That then lead to being database administrator, and then when we made the switch to Salesforce, our solo Salesforce Administrator.

When we moved over to Salesforce, no one at my company really understood what that would mean from a systems admin standpoint. Even after being involved in our implementation, I really had no idea what I was getting myself into. But with each passing day, and each passing Trailhead badge, I'm helping my users be more productive in their jobs, and it's quite an awesome feeling!
So all said and done, I am happy. Happy that I get to use a program that I absolutely love, happy that I have passion in my career again, happy to live in such a great country, happy that I've made so many great friends from literally all over the world, and also that it has provided me with opportunities to travel to places I haven't visited yet.
If my 24 year old self could have known that her 31 year old self would be a Salesforce Administrator, and totally in love with it, well actually, she probably wouldn't know what to expect, as she didn't know what Salesforce was! She certainly wouldn't have expcted to still be in Canada, but she would be glad to know that we're working on something we love, and that we have had so many positive experiences as a result. It's funny how things have a way of working out!
Soundtrack:
YYZ - Rush
Why YYZ? It is the airport IATA code for Toronto Pearson International Airport, and where I (usually) fly out of on my adventures (we have another airport, YTZ - Billy Bishop Airport). All Canadian airport codes start with a "Y", as they were only two letters originally. The codes for Canadian airports were taken from the Canadian Rail Network codes, and the code for Malton, closest to where Pearson lies, was YZ.
Also, I really like planes. I have the airport code for Sydney (SYD) tattooed on my wrist, and I plan to do the same for YYZ.